| | |
| --- | --- |
| Posted on July 17, 2019 at 5:25 PM | |
DEBUNKING THE MYTH - "You can't cook with olive oil…"
The smoke point of an oil is the temperature at which the oil starts to smoke. The smoke point of any edible oil depends on the Free Fatty Acid (FFA) level. The lower the acidity the higher the smoke point.
Here are the smoke point ranges for olive oil and other common cooking oils.
Olive Oil or Extra Light Olive Oil -- 390 - 468°F
Sunflower Oil ...
Read Full Post »
| | |
| --- | --- |
| Posted on May 21, 2019 at 4:20 PM | |
One can only describe the feeling I get when I read over our Italy Trip itinerary as ecstatic. As the dates grow closer and closer, I am pleased to finally be able to share our itinerary with you, Dear Reader.
The trip takes us to the beautiful city of Umbria, Italy, the exact geographical center of Italy. It is in this beautifully preserved medieval hill town that we will be savoring fine Italian food, taking cooking and wine classes, going on tours of vineyards and farms...
Read Full Post »
| | |
| --- | --- |
| Posted on January 18, 2018 at 3:25 PM | |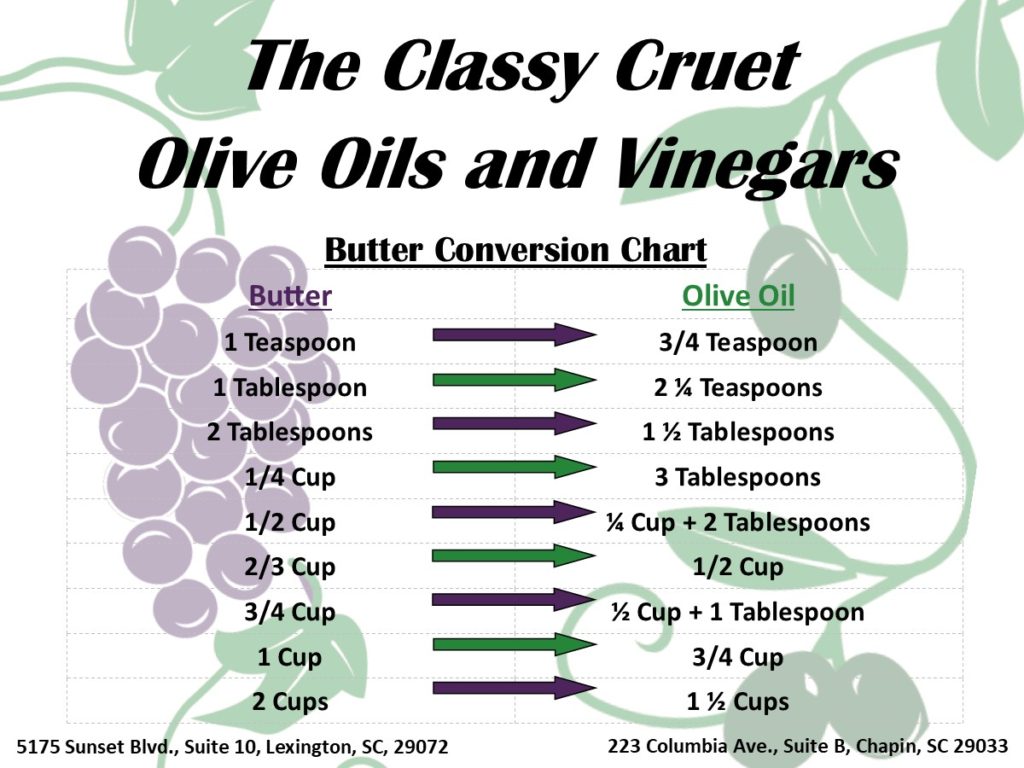 | | |
| --- | --- |
| Posted on July 6, 2017 at 1:40 PM | |
The American Chemical Society's Reactions has recently released a video about THE AWESOMENESS OF OLIVE OIL! The video explains why olive oil is healthy, offers tips on how to select a good olive oil and explains how to store olive oil.
It is suggested in the video that olive oil should be used with in six weeks of opening. I have seen research citing olive oil is good for up to 18-24 month; if stored properly. However, my personal opinion is that olive oil should be us...
Read Full Post »
| | |
| --- | --- |
| Posted on April 19, 2017 at 10:45 AM | |
This infographic from the Cleveland Clinic explains it all!

Olive Oil vs. Coconut Oil: Which is Heart-Healthier?

Check out more from Cleveland Clinic here: (insert link)